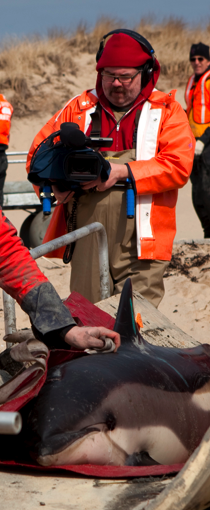 I have been making films for over 20 years now. Not Hollywood, but films none the less. I live on Cape Cod, a lifestyle choice, and have had the great good fortune to find gainful employment at IFAW utilizing my filmmaking skills. I have a wife of 22 years and 2 fabulous children. This redeveloped site is still in it's infancy so it may alter wildly over the coming months. Or not.
If you are looking for material on the old cathartic site, you can find it here
For the pages on "Orphan" click here
I hope to entertain and edify on subjects that are of interest to me, namely filmmaking and the state of the technology (in particular EX1 and HD-DSLR), buddhism, family, and a very slight smattering of politics.
May I never be boring.
Cheers
–R.
Rich Moos
The Management